Metal case Dual output 290mA 30W led dimmable driver constant current dimmable led driver
Descripción del producto
Specification
Wiring Diagram

Product Description Product Descriptions Lumixess® Technology introduced a series of multi-output dimmable drivers which can be applied to LED tube lamps, LED line lights, LED troffer, high bay lights and other indoor and commercial lighting environment. The product supports 2 to 4 channel output, compatible with 0-10V or PWM dimming signal. The drivers perform linear dimming, which is smooth and flicker free, and the dimming could be 0.1%.
The product built with Lumixess® own proprietary chip and patented iLO technology, fault conditions happened in any channel will not affect the operating current of others. The multi-channel output allows common anode connection as desired. During the dimming process, the current in each channel remains highly consistent to avoid the problem of lumen deviation between channels.
All the products have passed the most stringent safety and electromagnetic compatibility certification in North America such as UL, cUL, Class II, Class P, FCC, etc. and support the DLC energy efficiency certification standards.
Product Features • Wide voltage input of 108 ~ 305Vac, 47-63Hz;
• Multi-channel output supported adjustable current output;
• Support 0-10V or PWM dimming, smooth dimming w/o flicker;
• Allowed common anode output connection with iLO operation;
• Output ripple is less than 10% for high quality lighting design;
• High power efficiency to support the latest DLC requirements;
• Build-in SCP, OVP, OTP protections;
• Compact, Metal Shell, anti-flame design;
• UL, cUL,FCC approbation, Class II and Class P;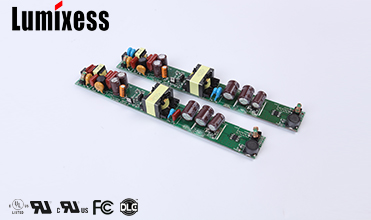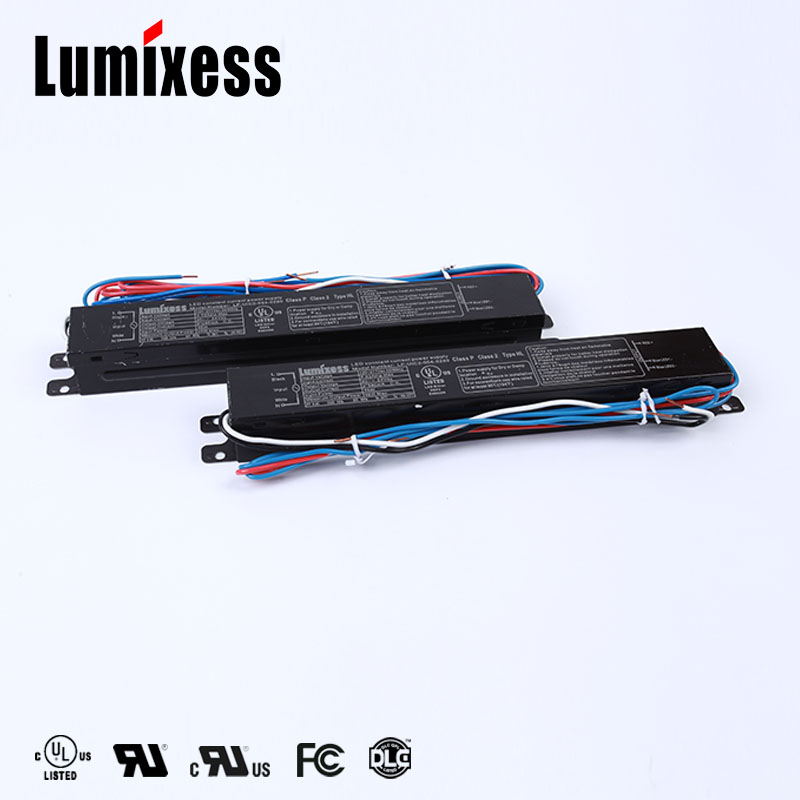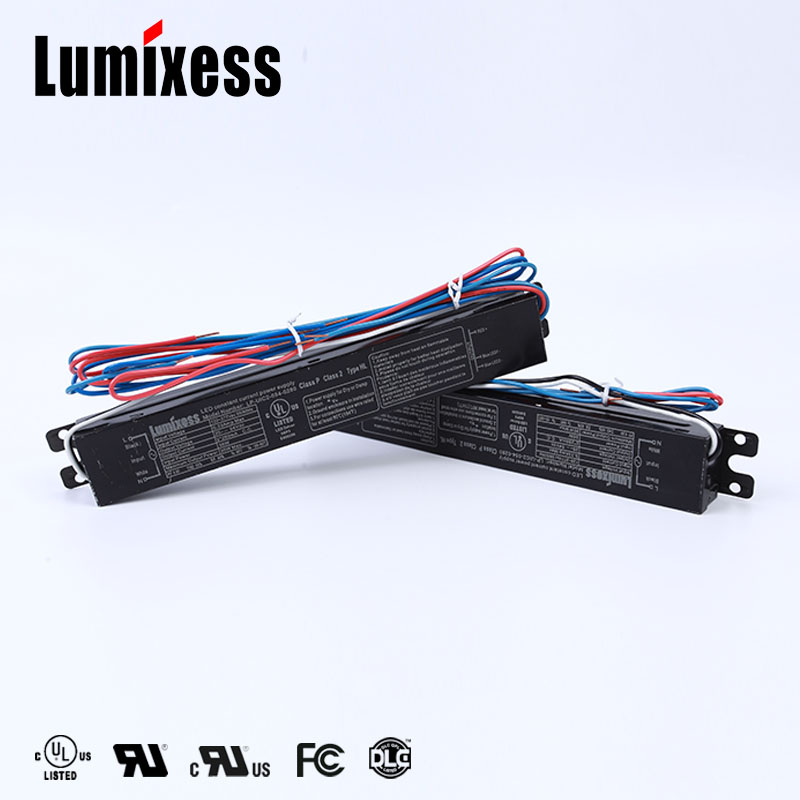 Profile & Dimension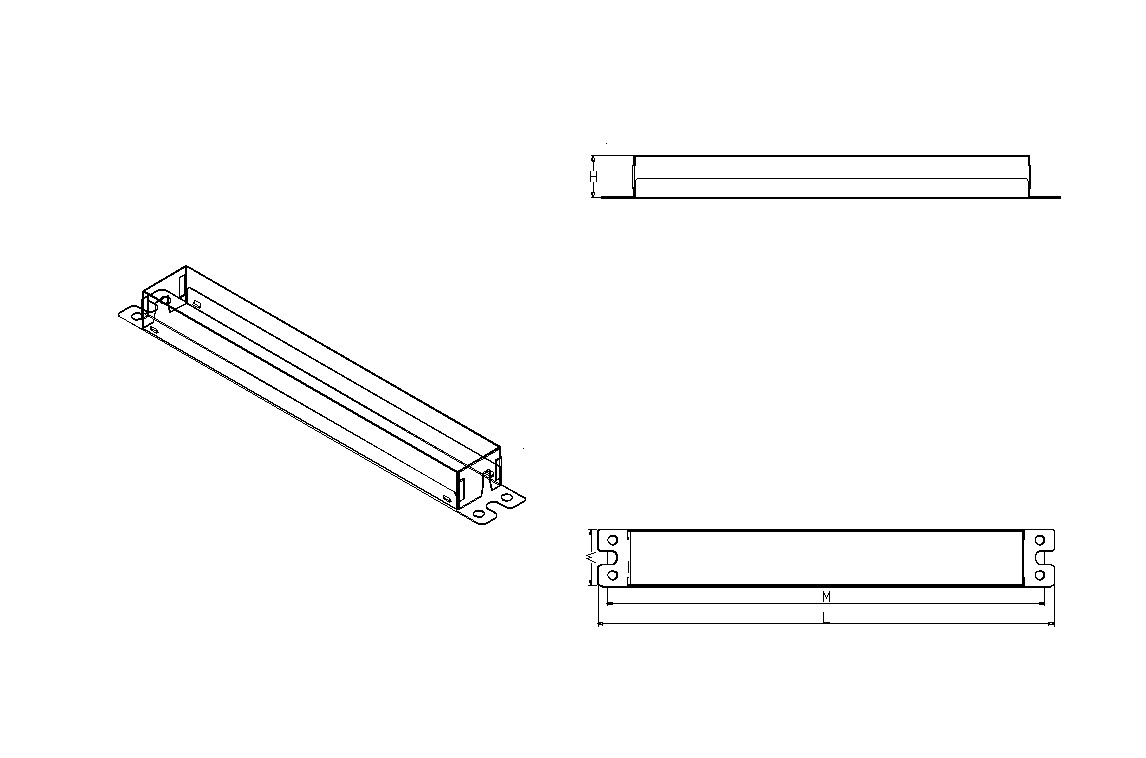 Related Products
Notes: Only partial products are listed here. Please feel free contact our Sales Representative if more products are required.
Certifications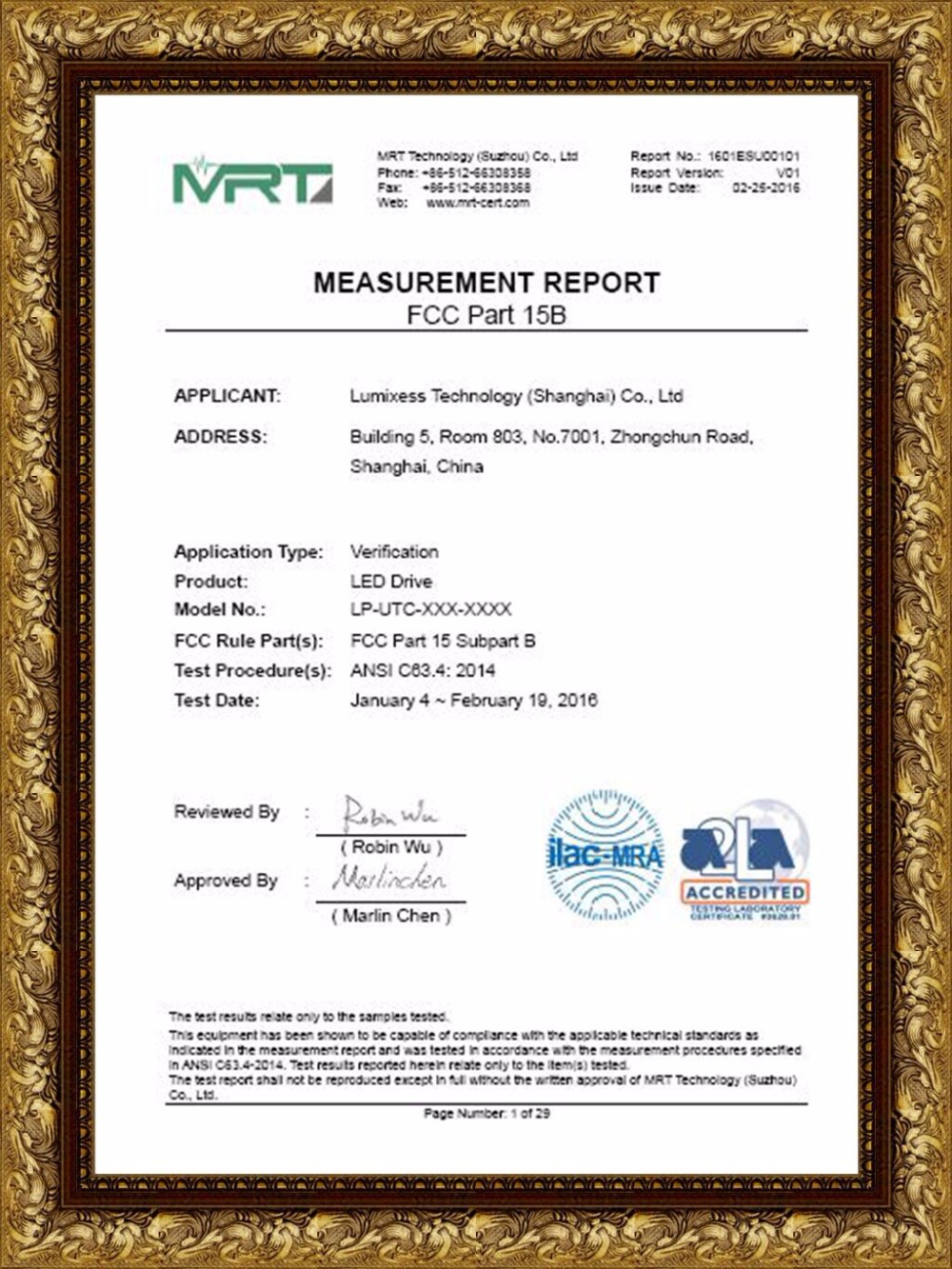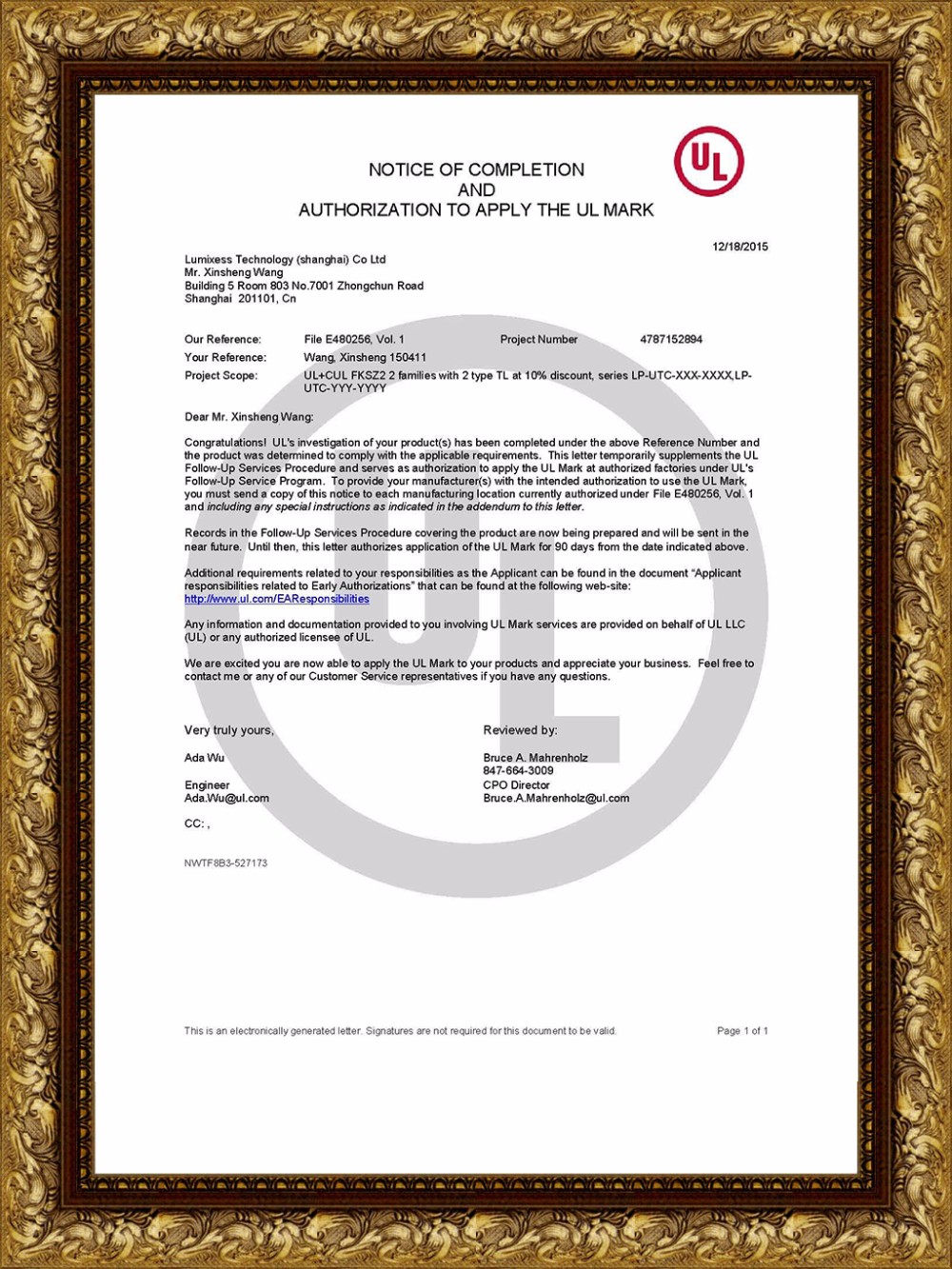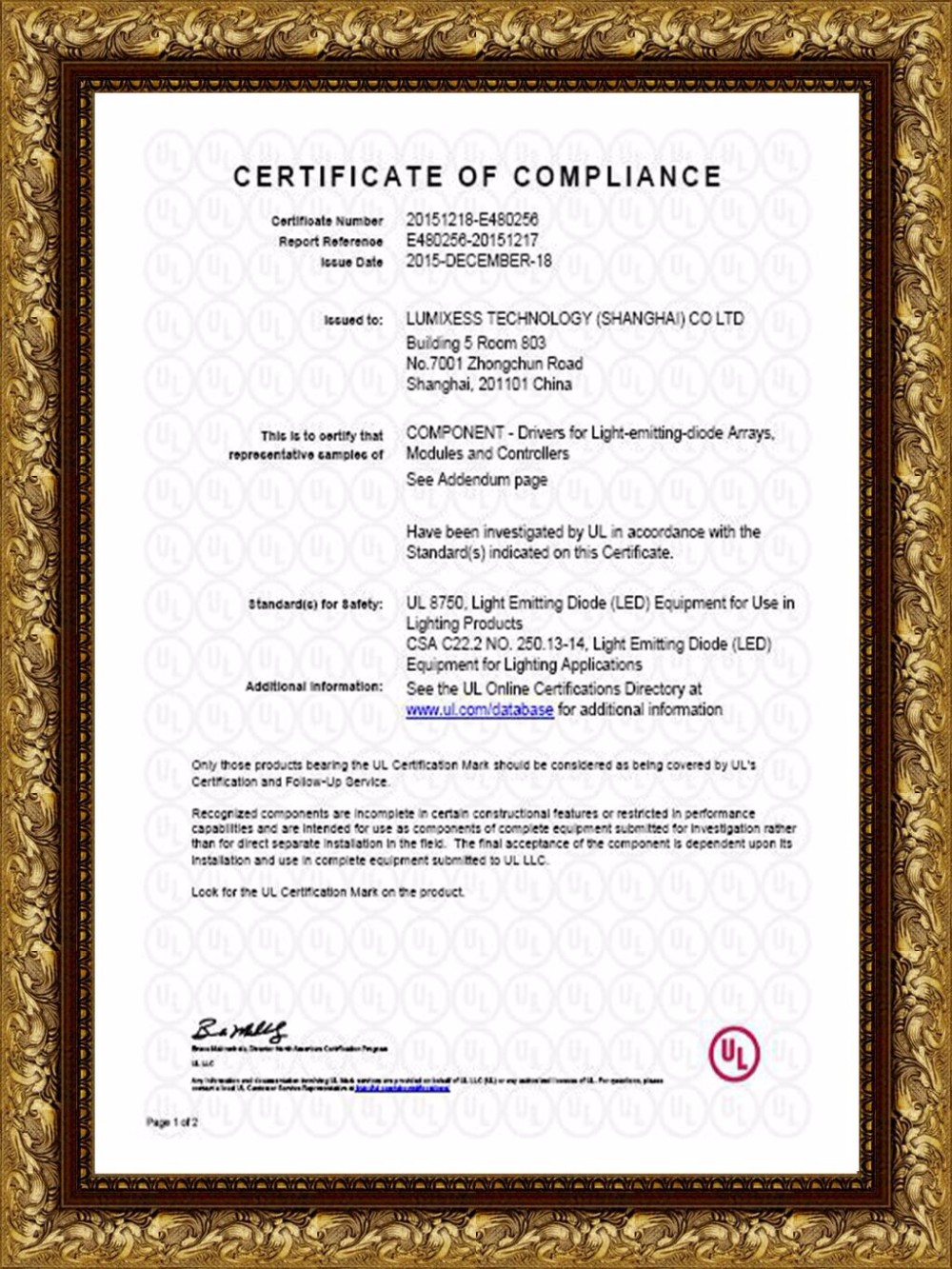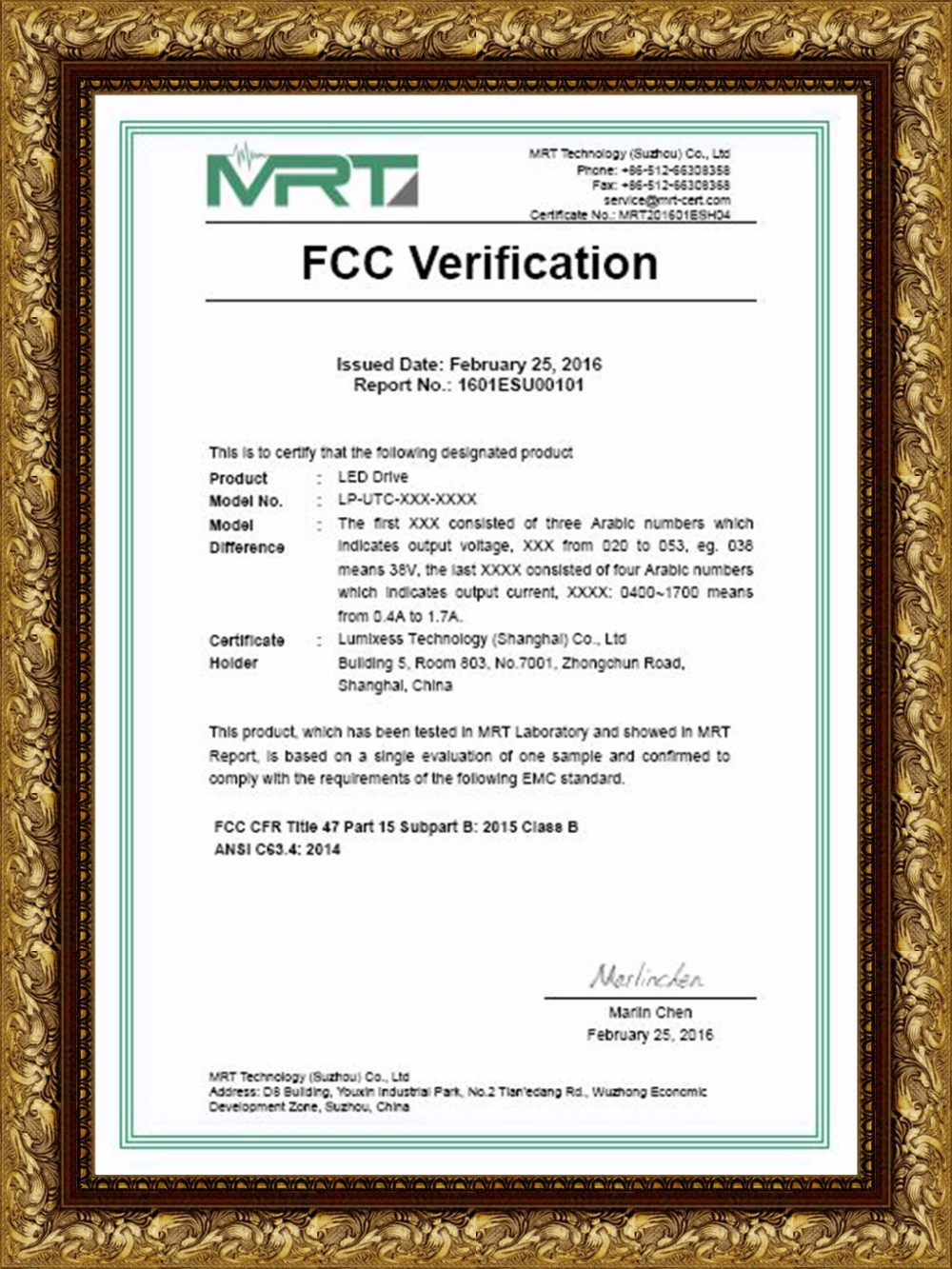 Why Lumixess LUMIXESS Technology is a Shanghai- based designer, manufacturer and marketer of LED Drivers, Control IC and LED Retrofit Kits.  Started in 2009, LUMIXESS is founded on the principals of providing:
• High reliability product by robust designs and  superior quality control
• Unexcelled, extremely fast customer service
• Online access to the latest LED drivers to meet your diverse needs
• The ability to rapidly adapt to the needs of our customers and the changing market
LUMIXESS is specifically positioned to meet the needs of you in the rapidly changing LED Lighting industry.
• We are large enough to support you 1500+ UL recognized LED driver models
• We are small enough to handle the lower volume MOQ allowed only 1 pcs
• We are fast enough to delivery  product in 3 days
LUMIXESS' staffs have more than 20 years experience in lighting electronics and semiconductor industries, we would like share our deeply experience and knowledge with you, and present the best product and service to you. We are here to answer your questions.  Call us any weekday, from 8:00 AM to 8:00 PM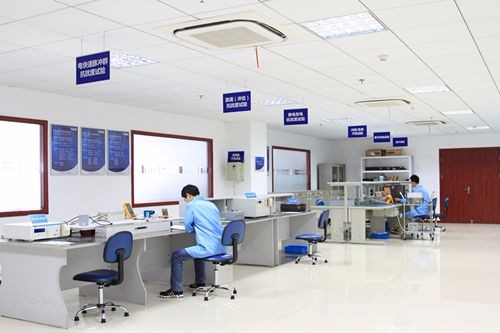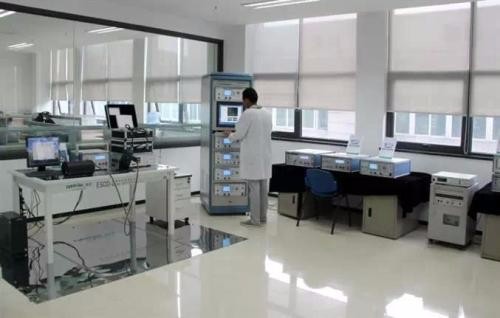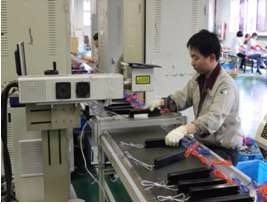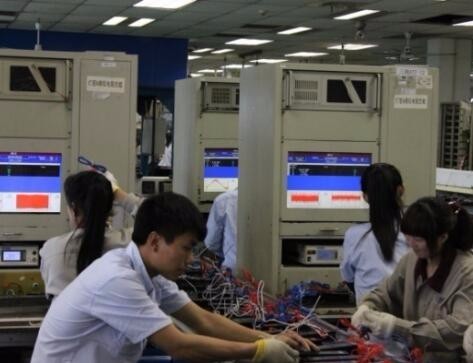 Products Category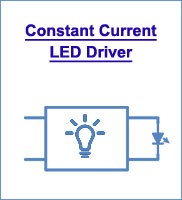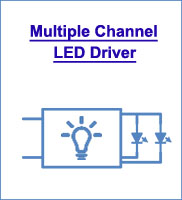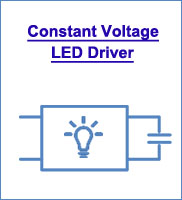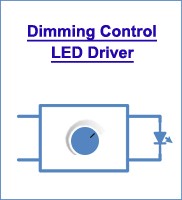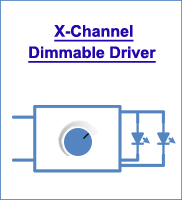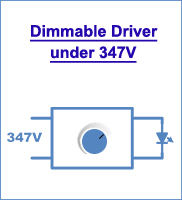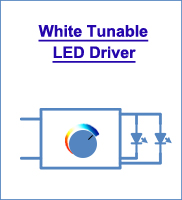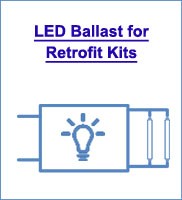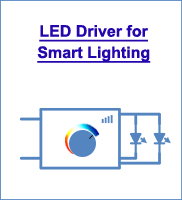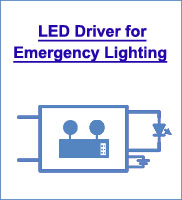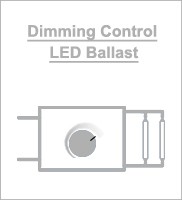 Grupos de Producto : Controlador regulable de canal X